We offer a range of therapies from LASER to Anti-Gravity rehabilitation, Spinal manipulation to Plantar pressure analysis; injuries are managed in a professional manner resulting in recovery to optimal fitness.
Whether you are looking for post-operative rehabilitation, or need to recover rapidly from a sporting injury, we will employ the latest techniques and equipment to rehabilitate your injuries back to full fitness.
Once completing his degree training, Guy worked for Exeter City FC, covered various pitch side youth games for Exeter Chiefs, alongside working at a private practice and volunteering work nearly every weekend for several years.
In this time he also had the use of his parents spare bedroom, as a mini clinic for friends, local sports teams and various individuals who were unable to travel outside of the area to working practices.
At this point, Groupon was first becoming popular and a close friend of Guy's was the South West's manager for the newly formed online voucher provider. Making full use of this new platform, the spare bedroom was soon to be overwhelmed by patients wanting to be seen.
It soon became obvious that there were no facilities within a good 15 mile radius that offered the services these people were seeking. With the number of patients getting too large for the family home, Guy prepared a business plan and visited the local Natwest branch for a meeting. Numbers and figures were all discussed and the plan moved forward with a £3,000 loan being accepted. This was the minimum to allow Guy the purchase of a sturdy treatment couch, treatment necessities and the basics to set up a small practice, with several months rent also covered to be safe!
In early 2012 several properties were viewed in Seaton town centre, eventually settling for Grattan House, which also provided a single onsite parking space for customers. So East Devon Sports Therapy was launched further into the public eye.
The business seemed to boom! But Guy wanted to do more, elite athletes, football players all get the best possible treatment, why aren't the general public? So just 4 months later Guy re-visited the bank manager and requested a further £7,000 loan which alongside savings, would allow him to purchase the first LASER system, the first of its kind in the South West. No doubt at this point, his parents were having kittens at the financial risk taking!
Over the years the business practice became more and more well known with its forward thinking treatments and science backed technology to accelerate recovery and reduce pain. From olympic athletes with soft tissue damage to elderly patients with arthritic joints. The treatments and expertise have become well known across the South West with patients traveling up to 200 miles for our specialist services.
Scott and Gary later joined the team in 2015, bringing in their own expertise and to help reduce the waiting list that was growing to access the specialist treatments. 
We were the first practice in the South West to provide the same Photobiomodulation LASER therapy as elite sports clubs. Following this we became the first private practice in the South West to offer the Alter-G anti-gravity treadmill for rehabilitation and pain free exercise, this can accelerate knee and hip replacement recovery by up to 3 times! In 2014 we again took another step into the future becoming the first UK supplier of Phits custom 3D printed insoles, which are now widely worn among elite athletes, including the British marathon teams, not just for comfort or pain relief but to correct biomechanics and sports performance.
In 2020 the clinic had expanded massively, offering state of the art treatments and rehabilitation, however, the Seaton practice had been long out grown, so Guy to the plunge to again expand the business into the new Axminster site, which is roughly 8 times the size of the Seaton practice! More room meant more treatments and more facilities! So this is when Courtney and Steve come on board, along with our online physio consultant Anita, not to forget our pilates instructor Ange!
Throughout the next couple of years we were struck with Covid, however this did not stop Guy's urge to better the facilities and grow further. Managing to win several grants and awards for innovation in the sector, the practice now employed even more advanced equipment.
Our Axminster site now provides technologies and treatments that are rarely found throughout the UK other than in elite sports teams, making us the go to centre for pain relief and rehabilitation. 
Looking forwards, we aim to provide even more facilities to help as many people as possible, regain health, mobility and live life to the fullest. Whether you're an elite athlete or suffering with geriatric aches and pains, we are here to help!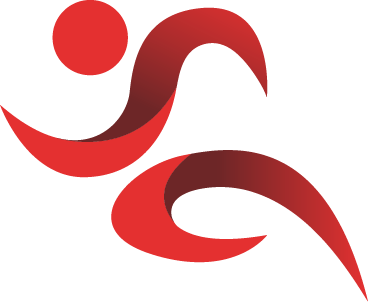 To book an appointment, simply give our reception a call on 01297 598605 or use our online booking system by clicking below!